Ski Lockers
at the bottom of the lifts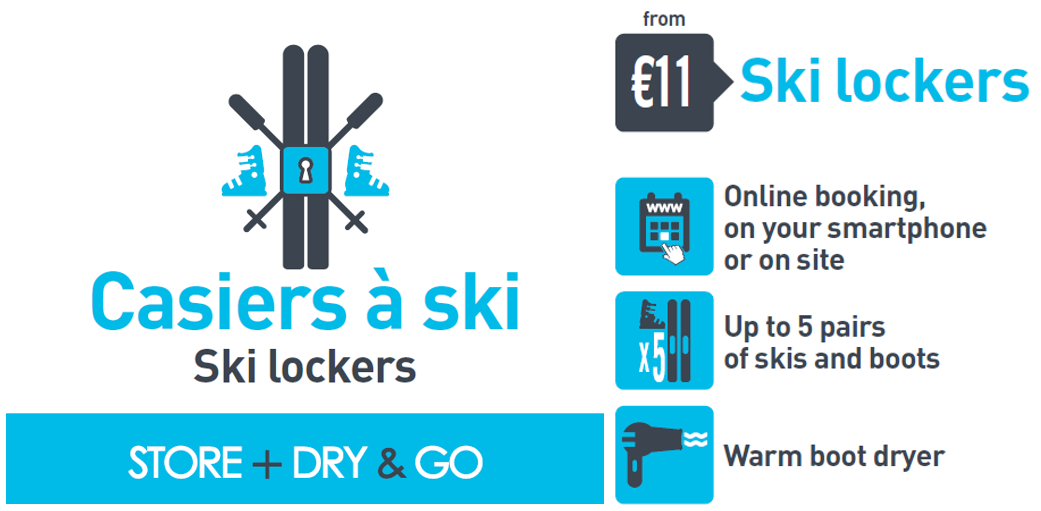 RATES

2 days - 1 night
€ 11.00
3 days - 2 nights
€ 22.00
4 days - 3 nights
€ 33.00
5 days - 4 nights
€ 44.00
6 days - 5 nights
€ 55.00
7 days - 6 nights
€ 66.00

YOUR GEAR IS STORED, DRIED, HEATED!
Ski cases for the storage of up 5 pairs of skis, boots, helmets and gloves. Your equipment will be dried and warmed for the morning. No need to carry your skis around anymore ! Book online or on site.
The access to your ski case starts at 8:30 am on the first day of your booking and ends at 5:30 pm on the last day of your booking.
BOOKING ONLINE
Ski lockers at the bottom of the Saint-Gervais gondola lift
1022 avenue du Mont d'Arbois, 74170 Saint-Gervais
Book your ski locker
The ski lockers at the bottom of the Chattrix Chairlift
30 Chemin des Gerattes, 74170 Saint-Gervais
Book your ski locker
For more information, contact us :
+ 00 33 4 50 93 23 23 or info@stbma.fr